February 2021
It's not a secret that emerging markets (EMs) are set to dominate investors' agenda for a long time. With EMs representing more than half the world's population and accounting for over half of global economic growth since the 2008 financial crisis, the potential for investors is enormous.
How are EMs evolving and how can investors benefit? Where will you find the best opportunities and what risks should investors look out for?
These questions were explored through the 'EM untold' partnership developed with experienced EM investors at T. Rowe Price, and Citywire, who took their audience on a journey to examine why investors can't afford to overlook EMs and their role in today's world.
Our path to examining this topic happened while the coronavirus pandemic had just started to take its toll across the world – something that has been discussed at length in our virtual conversations with investors and fund selectors across Europe. Many EMs responded promptly to the spreading of the virus, locking down and helping to control the virus better. China's response to the pandemic has been particularly strong and we have analysed what this means for its recovery. We showed how, despite the dramatic hit to its economy, China is poised to emerge from the crisis stronger, even though its growth is at the lowest point since 1990.
Consumption is now the major driver for China. A growing trend across Asia, rising consumption has helped transform China into a modern economy.
Chinese consumers are confident and have shown amazing resilience through the toughest months of the pandemic. Online grocery retail, apparel and cosmetics have returned to normal levels and economic growth has bounced back strongly.
In the words of Wenli Zheng, regional portfolio manager at T. Rowe Price, the strong Chinese consumer story that has revolutionised its once manufacturing-led economy will make the country 'one of the world's most exciting investment opportunities for equity investors for years to come'.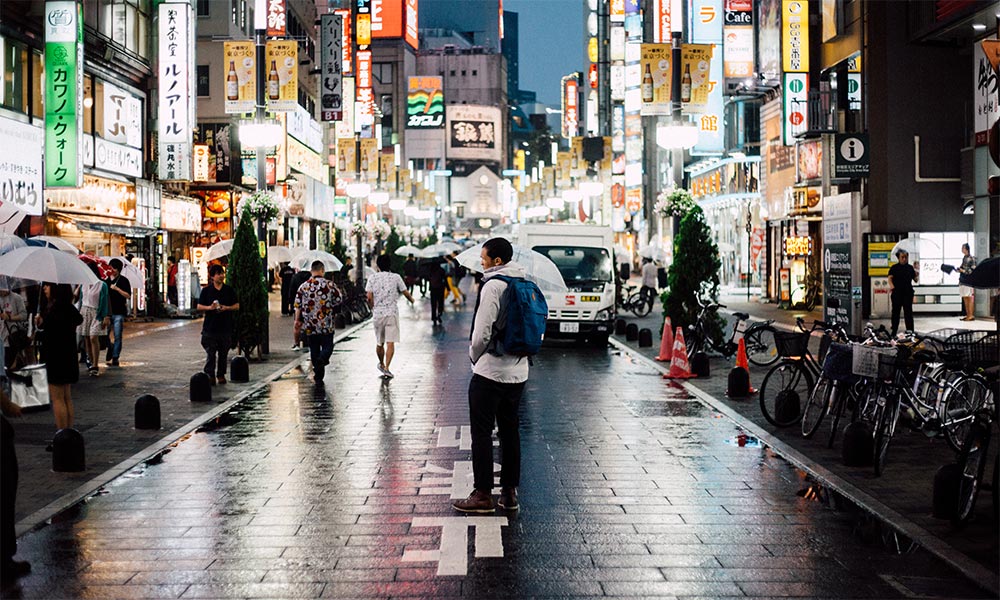 On top of tech
You cannot talk about emerging markets without mentioning technology and innovation. China, along with the US, is leading the way in both. But it is not just a China story. As we outline in 'Emerging market tech companies give Silicon Valley a run for its money', South Korean companies are now spending the highest amounts of capital in R&D and are leading in the production of semiconductors. We have also highlighted the large mobile penetration in emerging markets, with telemedicine applications surpassing adoption rates in developed economies.
Mobile usage has been especially strong in personal banking. Entire regions that were unbanked only a decade ago are now leapfrogging straight to digital platforms. In India, for example, fintech adoption is now close to 90%.
Yoram Lustig, the head of multi-asset solutions, EMEA at T. Rowe Price said innovation doesn't stop at sectors such as fintech.
'Online banking is a huge opportunity in emerging markets. But think about sanitation in India or clean water in emerging markets that are less fortunate than developed markets. These are all innovations in emerging markets that for us, in the developed world, won't be,' he said.
'There is much more to come. For us, as investors, we don't invest in countries. We invest in securities, and we invest in businesses. There are opportunities for us to pick the best companies that are the most innovative, and those that are going to be true disruptors in their respective industries.'
Improving ESG practices
The project also touched on the important topic of sustainability, an area that is here to stay, investors agreed. With different levels of liquidity and corporate governance, emerging markets are perhaps less transparent in evaluating environmental, social and governance (ESG) practices. But many improvements have been made over the past few years.
Our readers have highlighted the value of the governance element as being the key for active investors in the region. The analysis of governance helps active managers find shortfalls in corruption and wrongdoings of minority shareholders. Others have referred to the information anomalies and how to address them as an active fund manager.
'Unlike passive investors, we are able to dig deeper to uncover idiosyncratic names and sectors that can provide greater alpha.'
'It may sound counterintuitive, but as an active investor, the inefficiency around research coverage actually plays to our advantage,' said Scott Berg, portfolio manager at T. Rowe Price. 'Unlike passive investors, we are able to dig deeper to uncover idiosyncratic names and sectors that can provide greater alpha.'
ESG is an integral part of the investment process at T. Rowe Price. Analysts at the firm consider ESG factors in securities selection across all the regions they invest in, not only in emerging markets. Lustig pointed out the social inequality of emerging markets as well as the environmental challenges that often remain unsolved, compared to developed economies.
Still, ESG factors are making waves in emerging markets and will allow investors to find 'hidden gem' companies that are improving their sustainability efforts.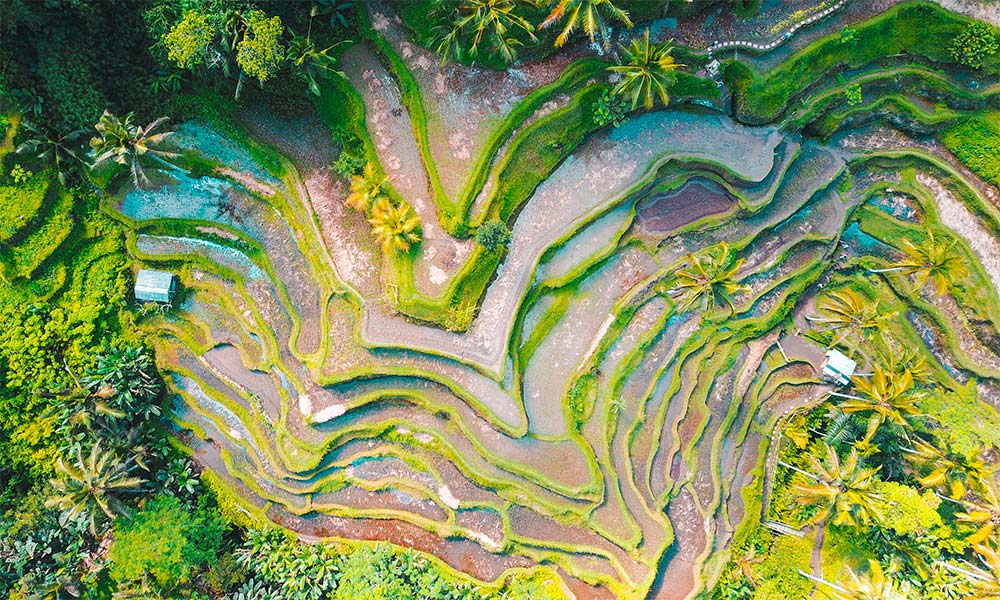 EM roundtable: What have we learned?
Emerging markets have moved from being a pure tactical play in portfolios to being a strategic allocation for many. This was one of the findings of a roundtable debate that concluded our trip across this fascinating area of the market.
The sheer size, importance and increasing opportunity set available to investors is why our experts believe EMs should make up a larger part of investors' portfolios. 'Growth, demographics and change', are the key words for investors in the region, as Lustig put it, transforming EMs into a core element in clients' portfolios.
'There are a number of factors that support investment. The demographics of emerging markets are much better than those of developed countries,' said Lustig. 'They have a younger population, lower dependency ratio, higher population growth. And then, finally, change. For example, improving corporate governance, a growing middle class and more balanced economies. Moderation in inflation, for instance, has already led to falling interest rates in emerging markets, and there is the potential for more to come. That could give a boost to asset prices.'
Roman Mayer, global head of fund advisory at UBP, agrees. From his point of view, emerging markets enable investors to earn a decent return, with room for potentially higher earnings. 'The asset class has developed so much in the past 20 years. We have increased liquidity, greater governance and oversights in [emerging] markets. I'm trying hard to get people to consider putting part of their portfolio strategically into the asset class.'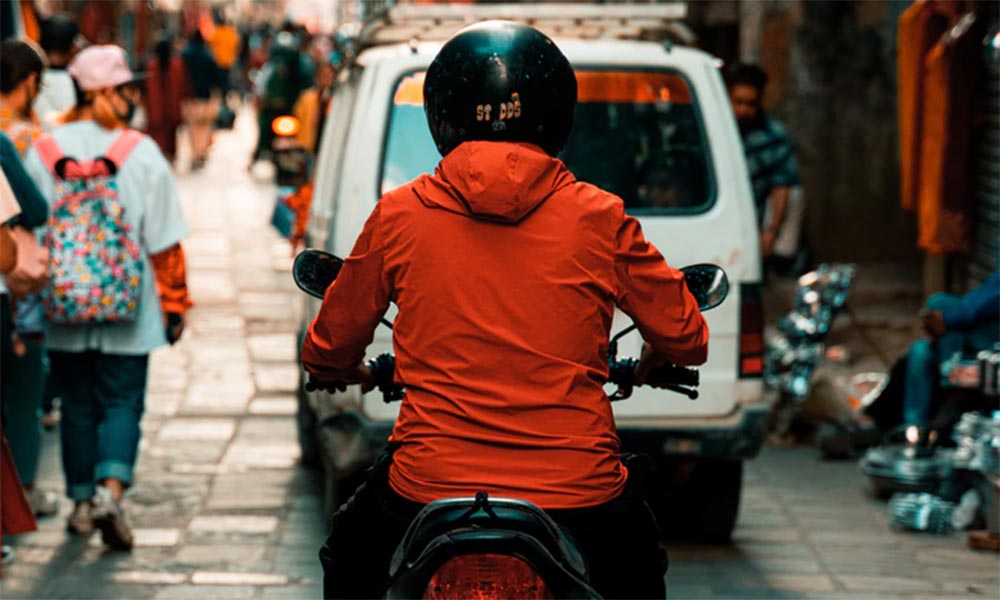 Everybody's talking about China
Mayer agrees that the combination of beneficial demographics, comparatively lower debt burdens and positive change spells opportunity for investors, particularly in China. 'The biggest IPOs in the world today are coming from China. The biggest consumer and tech firms are all coming from China,' he said.
Even so, the debate moved into why China is still flying under the radar of many investors, who are sceptical of the country's potential. 'I do understand that there are preoccupations against the volatility of EM equities, which tends to be higher than in other asset classes. But still, the additional rate of return that you can expect from the asset class is, I think, worth that exposure,' Mayer believes.
Ulrich Voss, head of capital markets at Tresono Family Office, made the case not just for China but for Asia in general. 'Asia has the biggest potential for us,' he said. 'I wouldn't say South Korea is an emerging market. But if you look at the various countries, you have China, which is leading in tech and some machinery. You also have Malaysia, which is a world leader in rubber gloves as we all know since Covid-19.'
According to UBP's Mayer, the rising market dominance of tech giants like Facebook, Amazon and Alphabet increases the need for diversification and makes emerging markets, especially China, even more appealing. In his opinion, the lack of breadth in the US equity market, which he thinks is driven by only a few stocks, probably provides more room for disappointment than for anything else. 'We don't have a crystal ball, but what we can control is diversification. We can pivot into an area where we have underrepresentation, and we think this is domestic China.'
From his point of view, China's tremendous growth story is set to continue. The country, Mayer said, has already met previous expectations when it managed the move to a service-led economy.
Bart van de Ven, adviser and fund selector at Accuro Wealth Advisors, also sees a bright future ahead for China. In his eyes, however, the economy doesn't tick the right boxes to qualify as an emerging market. 'China is a different ball game,' he believes. 'It is a dominant country; it is not an emerging market. Maybe in the index, it's an emerging market but not in practice. China is a different world with its own system and its own rules.'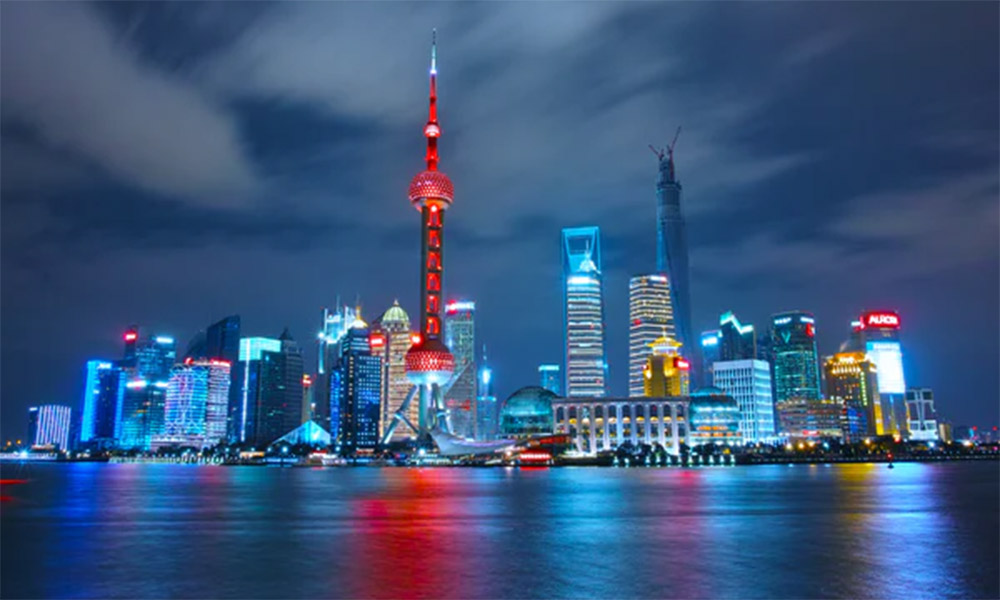 The quest for quality
In looking at emerging markets in general, however, van de Ven is less optimistic. He pointed out that identifying quality assets in emerging markets is considerably harder than it is in developed economies, a view that is reflected in his asset allocation.
'We have a low allocation to emerging markets, and we are not willing to add more to what is called global emerging markets in this environment,' he explained. 'The main reason is quality. We have a buy and hold mentality, so we want to buy quality assets, quality stocks, good bonds and good assets. In general, that can be everything, but it must be of high quality, which is harder to find, and especially so in emerging markets.'
T. Rowe Price's Lustig begged to differ. Unlike van de Ven, he believes that the general quality of emerging markets has improved considerably over the past two decades. 'If you look at emerging market debt or the volatility and the drawdowns of the index, it's much better,' he said. 'Volatility has come down, and the drawdowns are not as severe as they were in the past. If you look at the portion of investment grade in the emerging market debt indices, it has increased.'
According to Lustig, the fact that quality assets are less obvious in emerging markets represents a boon for active investors and increases the appeal of the asset class. He sees identifying pockets of quality and finding hidden gems that will benefit from future change as an opportunity to add alpha.
EM corporate bonds offer one possibility for active managers to shine. Lustig considers the asset class as one of the best for its yield-to-duration ratio and points out that it has better chances of performing in rising or falling rate environments than other fixed income asset classes. 'There is still an opportunity to make capital gains in fixed income. Where else these days do you get the potential for capital gains in fixed income? In other places, you have the potential for capital losses. In that sense, emerging market corporates are attractive.'
The question is, how do you separate good companies from the bad ones?
At T. Rowe Price, Lustig says that the investment process is based on a heavily research-driven, boots-on-the-ground approach. Even though he acknowledges that the latter is harder to achieve due to Covid-induced travel restrictions, the firm's belief in the importance of having analysts on-site remains unchanged.
With offices in the US, Europe and Asia, T. Rowe Price is able to cover emerging markets all around the world.
'When we invest in companies or in government bonds, we send our analysts to ensure that we make the right decision for our clients,' he explained 'We invest a lot of time and money in our research. We have to do the homework and visit the places we want to invest in.'
With offices in the US, Europe and Asia, T. Rowe Price is able to cover emerging markets all around the world. 'From the US, it's easy to fly to Latin America, so we have a good coverage of Latin America. If we need to invest in Africa, we will go to Africa and do the due diligence,' Lustig said.
The pandemic has made face-to-face meetings almost impossible, but Lustig and his team have found a way to cope with the new normal. 'We all need to live within the constraints, seeing someone on the screen is not the same as meeting physically, but it's much better than talking on the phone. Life goes on.'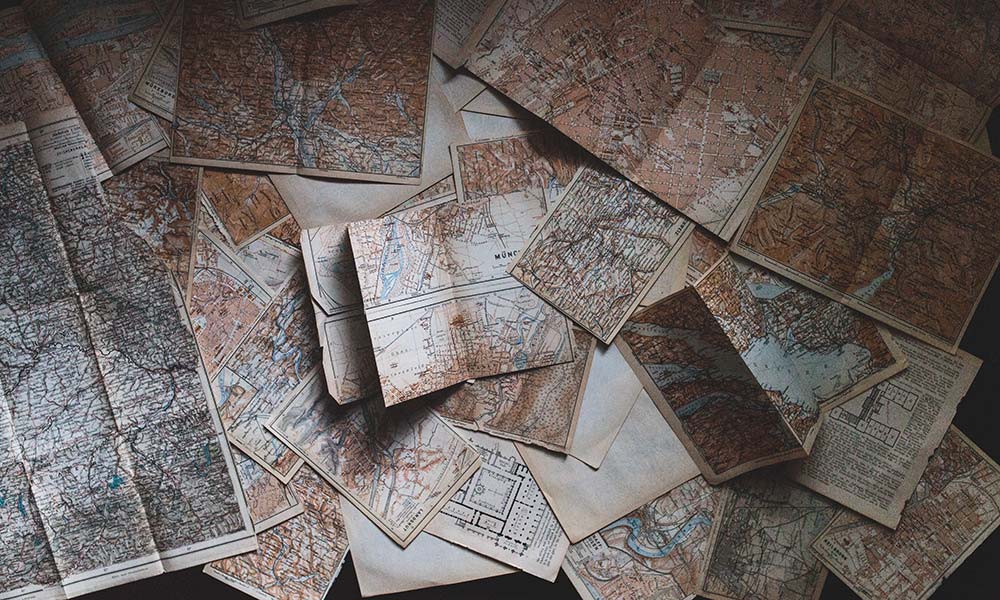 Finding the best of emerging markets
Emerging markets may have made their way into some portfolios, but many investors are still significantly underweight the asset class. According to Ben Robins, portfolio specialist at T. Rowe Price, emerging economies have long been overlooked by investors who shied away from political, economic and market instability. In his opinion, this is 'a traditional, stereotyped view that no longer accurately describes today's emerging market asset class'.
T. Rowe Price, which has been active in emerging markets for over 35 years, offers a comprehensive range of global and regional EM equity and fixed income capabilities. Its equity range includes the Emerging Markets Equity, Emerging Markets Discovery Equity, Asia Opportunities Equity and China Evolution Equity strategies. Gonzalo Pángaro, who manages the Emerging Markets Equity strategy, an all-cap portfolio of 90 to 120 companies that is unconstrained by country or sector, sees the current market volatility as an opportunity for disciplined stock pickers. 'We are aiming to balance the attractive investment potential that is opening up against the risks that investors are facing due to the coronavirus crisis,' he said.
Fixed income capabilities include the Emerging Markets Corporate Bond strategy. Portfolio manager Samy Muaddi follows a highly active approach that is largely benchmark-agnostic and aims to identify companies likely to benefit from a credit rating upgrade.
While Muaddi acknowledges that the economic effects of the pandemic have weighed on corporate fundamentals in emerging markets, he expects that most issuers will weather the storm and gradually recover. 'Defaults should remain reasonably contained,' he said. 'We are still constructive on the asset class as its high carry should continue to attract investors amid record-low global yields. As valuations have become more reasonable, the risk-reward trade-off is now more balanced.'
The overriding view from portfolio managers was that even in times of coronavirus, lower economic growth and increased volatility, emerging economies offer a wealth of opportunities for active investors who are looking to capitalise on both short-term yields and long-term growth. It is time to see them for what they really are – an excellent hunting ground for active investors.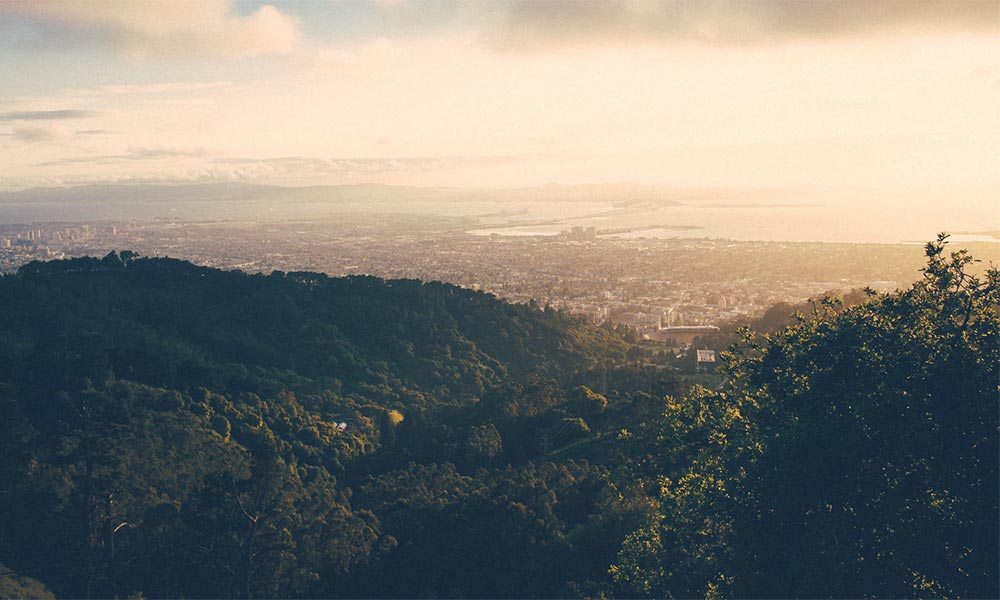 Transactions in securities of foreign currencies may be subject to fluctuations of exchange rates which may affect the value of an investment. Funds are subject to the volatility inherent in equity investing, and their value may fluctuate more than funds investing in income-oriented securities. The value approach carries the risk that the market will not recognize a security's true worth for a long time, or that a security judged to be undervalued may actually be appropriately priced. There is an increased risk where a fund has the ability to employ both growth and value approaches. Certain funds are subject to sector concentration risk and are more susceptible to developments affecting those sectors than funds with a broader mandate. Investment in small companies involves greater risk than is customarily associated with larger companies, since small companies often have limited product lines, markets or financial resources. Fixed income securities could suffer an adverse change in financial condition due to ratings downgrade or default which may affect the value of an investment. Investments in high yield involve a higher element of risk. Where funds invest in less developed regions, returns can be more volatile than other, more developed, markets due to changes in market, political and economic conditions. Investments are less liquid than those which trade on more established markets.
Emerging markets are less established than developed markets and therefore involve higher risks.
IMPORTANT INFORMATION
This material is being furnished for general informational and/or marketing purposes only. The material does not constitute or undertake to give advice of any nature, including fiduciary investment advice, nor is it intended to serve as the primary basis for an investment decision. Prospective investors are recommended to seek independent legal, financial and tax advice before making any investment decision. T. Rowe Price group of companies including T. Rowe Price Associates, Inc. and/or its affiliates receive revenue from T. Rowe Price investment products and services. Past performance is not a reliable indicator of future performance. The value of an investment and any income from it can go down as well as up. Investors may get back less than the amount invested.
The material does not constitute a distribution, an offer, an invitation, a personal or general recommendation or solicitation to sell or buy any securities in any jurisdiction or to conduct any particular investment activity. The material has not been reviewed by any regulatory authority in any jurisdiction.
Information and opinions presented have been obtained or derived from sources believed to be reliable and current; however, we cannot guarantee the sources' accuracy or completeness. There is no guarantee that any forecasts made will come to pass. The views contained herein are as of the date noted on the material and are subject to change without notice; these views may differ from those of other T. Rowe Price group companies and/or associates. Under no circumstances should the material, in whole or in part, be copied or redistributed without consent from T. Rowe Price.
The material is not intended for use by persons in jurisdictions which prohibit or restrict the distribution of the material and in certain countries the material is provided upon specific request.
It is not intended for distribution to retail investors in any jurisdiction.
EEA ex-UK – Unless indicated otherwise this material is issued and approved by T. Rowe Price (Luxembourg) Management S.à r.l. 35 Boulevard du Prince Henri L-1724 Luxembourg which is authorised and regulated by the Luxembourg Commission de Surveillance du Secteur Financier. For Professional Clients only.
Switzerland – Issued in Switzerland by T. Rowe Price (Switzerland) GmbH, Talstrasse 65, 6th Floor, 8001 Zurich, Switzerland. For Qualified Investors only.
UK – This material is issued and approved by T. Rowe Price International Ltd, 60 Queen Victoria Street, London, EC4N 4TZ which is authorised and regulated by the UK Financial Conduct Authority. For Professional Clients only.
© 2021 T. Rowe Price. All rights reserved. T. ROWE PRICE, INVEST WITH CONFIDENCE, and the bighorn sheep design are, collectively and/or apart, trademarks or registered trademarks of T. Rowe Price Group, Inc.
202101-1491399
---